Poster for the 2015 Highland Farmers Market in Denver, Colorado. For the past several years I've designed the poster and print materials for the summer market. The market committee asked to keep the theme and style consistent to the previous years' designs. For 2015 I continued that theme but updated the image to include the produce crate.

Logo and social media graphics.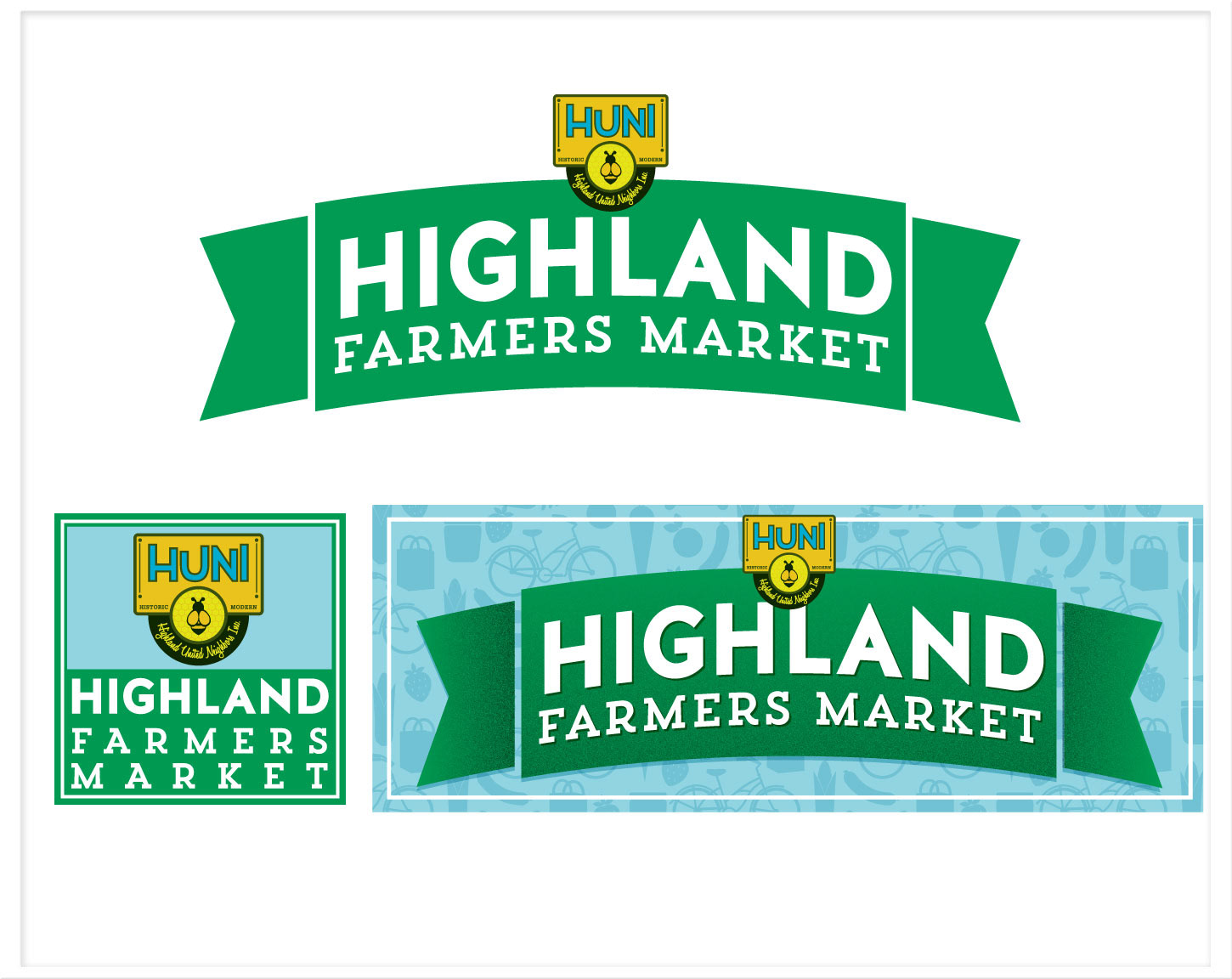 Previous years' poster designs and print materials, including "Market Bucks," shopping lists, punch cards, and flyers.